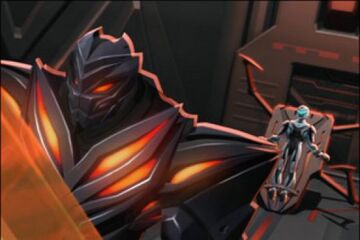 Miles Dredd is one of the co-founders of N-tek and the main antagonist.
Background
Miles turned on the agency when he chose to steal TURBO energy for his own gains. He is the CEO of Trans Human Industries (THI).
Power
Trivia
When he was confronting Max Steel he looked rather thin until he absorbed the T.U.R.B.O. energy of Max Steel.
Appearences
Trivia
He was the reboot version of John Dread, from the 2000 era cartoon.
Gallery